About ICCC 2011
The aim of the conference is to support exchange of information and experience in the field of automation in engineering and production, in research, applications and education. The conference will enable to present the most recent advances in complex mechanization, robotics, control of production and technological processes, including quality control systems oriented to environment, means of support, and information technologies.
IEEE Conference
IEEE Conference Record number: #18265
Organisers
VŠB - TECHNICAL UNIVERSITY of OSTRAVA
ÈSVTS KAKI OSTRAVA
SSAKI FBERG TU Košice
Co-organisers
Department of Control Systems and Instrumentation, Faculty of Mechanical Engineering, VŠB-TUO, Czech Republic
Department of Computer Science, Faculty of Electrical Engineering and Computer Science, VŠB-TUO, Czech Republic
Institute of Economics and Control Systems, Faculty of Mining and Geology, VŠB-TUO, Czech Republic
Department of Process Control, Faculty of Mechanical Engineering and Robotics, AGH University of Science and Technology, Cracow, Poland
Institute of Control and Informatization of Production Processes, Faculty of Mining, Ecology, Process Control and Geotechnology, Technical University of Košice, Slovak Republic
Department of Automation, Institute of Electrical Engineering, University of Miskolc, Hungary
Department of Automatic Control, Faculty of Automation, Computers and Electronics, University of Craiova, Romania
Technically Sponsored by: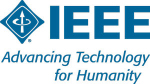 IEEE Systems, Man and Cybernetics Society, USA IEEE Systems, Man and Cybernetics Society, Czechoslovakia Chapter
Past conferences
Archive of past conferences can be found at www.icc-conf.cz.